Customer Resources - HON
Abound Workstations - Abound was created with one goal in mind: to provide a higher standard of workstation for flourishing, inspired spaces. Greater flexibility. Higher quality. Smarter technology. Abound offers all that and more to deliver high-performance workspaces for a valuable investment. Each component of Abound was designed with the other in mind. That means every feature perfectly integrates with the next to form a more united and efficient workstation. An interchangeable frame and tile system with countless tile options, such as fabric, glass, hard surface and tool tiles as well raceway or open base frames create a collection that matches whatever design you have in mind.
Accelerate Workstation Panel Systems - From reception areas to open environments, Accelerate is a complete system solution with a focus on maximizing time, quality and style. The concise and versatile product selection simplifies ordering, expedites delivery and leads to a more affordable workspace solution.
Concinnity - Style and Selection in Perfect Harmony: Concinnity offers a coordinated suite of laminate desks, tables and storage components to provide the ultimate luxury of choice.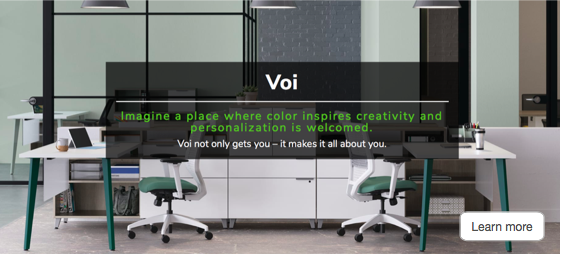 Voi - The people who work for your organization have a unified purpose. Shouldn't their desks have a unified look? Voi design from the HON Company not only offers desks and storage solutions for every application -- private offices, semi-private offices, open plan, benching, and more -- it also presents an integrated design for the entire workplace.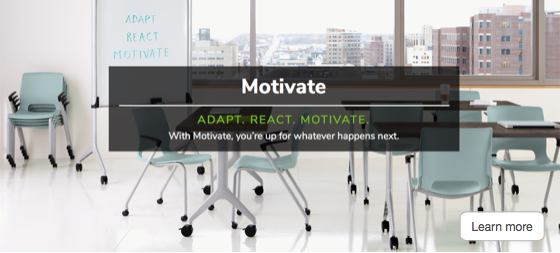 Motivate Chairs and Tables - Are you able to turn a group space into a training room in a matter of minutes? The Motivate collection of products, including tables, seating, and presentation tools, works together seamlessly to provide a comprehensive solution perfectly suited for any training application or virtually any collaborative environment. The way people work is constantly evolving, and they need comfort, flexibility, technology, and quality that work with them. Motivate is the perfect way to have an environment adapt to collaborative needs and be ready for anything.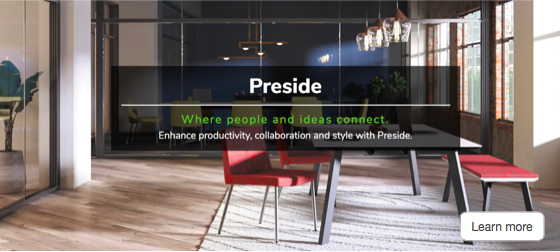 Preside - When people put their heads together, good things happen. Whether it involves two people discussing a new project or 20 people setting strategic direction, collaboration generates the ideas that keep business moving forward. The effective, productive workplace provides people with spaces that support collaboration at all levels. To help, The HON Company offers the Preside conference series. With versatile, person-friendly tables and other products designed to support meetings of all kinds, Preside is focused on people.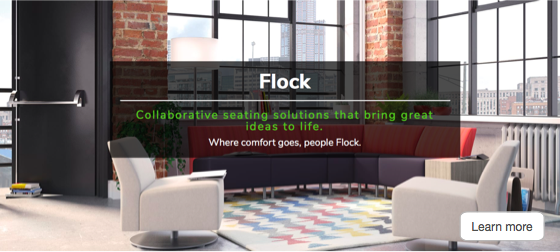 Flock | A Day in the Life of Flock - Flock: Where People Migrate. Wherever people migrate within a space, Flock is designed to support collaboration. With a full collection of flexible and comfortable elements that work seamlessly together, you can make the most of every square inch of your space. Flock supports collaboration and creates an environment of how people want to work and where they want to work.​